When you leave your 20's behind (which I did some time ago), you have more responsibilities, less money, but still an innate desire to socialise.  To spend time with friends and unwind from a busy week.  To celebrate, to commiserate, just to be together.  Even for a non-drinker, a night out at the pub can really hurt the purse strings.  It was that, in part, that prompted myself and J to host Halloween at home.  We had a houseful of friends who were thoroughly fed, watered and entertained.  Here's a glimpse of how our Halloween bash played out.
We went a little different with our selection of beverages, especially for such a colourful festival.  I made skittle vodka, using cheap vodka poured over skittles.  I seperated the colours first.  After a few days, and pouring through a coffee filter till translucent, these were the results.
Our guests also enjoyed cocktails, made with the spookishly green Midori melon liquer.  Out of Midori and lemonade, Midori and champagne, and Midori and a lemon lime alcoholic pop, the Midori and lemonade was the most popular.
Savoury snacks and cookies from the new Mars range were super tasty, and helped with responsible drinking.
Add some fab friends, and you've got a night in to rival any night out.
Do you like to have rowdy parties or quiet get togethers?  A night in or a night out?  Or just a night off?
Have a great weekend!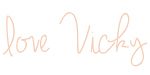 *we were very lucky to be provided with a host of party goodies courtesy of the guys at florida4less