There are lots of ways to save money around the home.  Little changes here and there can make all the difference.  Take for instance your energy bills.  Many people stick with the same provider out of habit, or because they think it will be difficult to switch.  In the digital age, the switch can be as easy as the click of a mouse.
Help keep the elderly warm this winter with the #GreatBritishSwitch from 14th – 16th November. For every switch comparethemarket.com will donate £5 to Friends of the Elderly
In the spirit of helping the elderly to keep warm this winter by saving money, I visited my Mother and Father and law, who though 60 and 67 respectively are far from the typical perception of elderly.  That being said, they are just not computer savvy.  I took the opportunity to log on to Compare the Market and show them not only how easy it was to switch, but how much they could save on energy prices.
My lovely In Laws
If you have a relative who is elderly or not computer savvy, why not take this opportunity to pop over and see them.  Check on their welfare and see if there is anything you can do to help them, or to make their lives easier.  I am doing a series on caring for elderly and vunerable relatives and friends, so stay tuned for more suggestions.  Any questions?  Please do ask.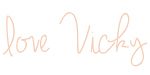 *sponsored post