I love Christmas time in England.  We have so many traditions and so many things to look forward to.  That being said, there are times when I just crave the escape of planning a holiday I won't take, a day I won't have, and an outfit I could only dream of in the depths of winter.  Dreaming gives variety and escapism, and a good reason to spend hours window shopping online.
So for this seasons 'dream holiday' I've decided to go to the Canary Islands.  Still close enough to home, but far enough away for the temperatures to be warm and the sun always shining.  Tenerife or Fuerteventura would be perfect.
I've fast forwarded to a hot afternoon on a sandy beach.  I've emerged from the sea and the sun is so warm I've dried by the time I reach the beautiful picnic Jason has set out for me.  My swimsuit is so fabulous and on trend (dark colours and winter florals) I can't bear to cover it up.  I stop for just a moment to step into sparkly black stilettos that compliment the colours perfectly, and make my legs look amazing!
Don't mind if I do!
Would you jet off somewhere over the festive period or does Christmas mean home?  If you did go away, what things would you take to make the experience seem more festive?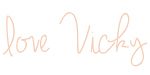 *sponsored by
Villa Plus