Last week I was lucky enough to attend the London Edge alternative fashion showcase as London Olympia.  There were all sorts of scrummy trends there from vintage to steampunk to gothic, and I wanted to bring it all home.  If I were forced to choose a specific trend, I would have to plump (no pun intended) for vintage as the 1950's were just built for curves.  It was an era in which women were actively putting on the pounds to get that perfect curvy silhouette.  I was so born in the wrong era!
Voodoo Vixen has a great plus size range and I just adore their collection.  On the day I was lucky enough to be wearing the Adeline floral print vintage inspired dress, modeled here by the lovely Lynn Pots.
The great thing with a vintage style dress is that it's super wearable and super flattering.  Okay, that's two things, but you get the picture.  It needs little adaptation for a wheelchair user as it goes in and out in all the right places.  Here's the dress on me.
Yes, there was lots of posing going on, and super charged winged eyeliner.
I have lots of experience of tucking and folding dresses so they don't get in my wheels or meet some other wheelchair based demise.  The prime example of this is my wedding dress, from my wedding (duh!) which I am still yet to write about.  I have failed you dear readers.  Anyway, this dress had perfect contours for wheelchair wearability, even though you might not think that to look at it.  I executed two little side tucks, one under each thigh, and the dress sat beautifully.  I was wearing a 28″ fluffy petticoat underneath for volume.  I have tried wearing vintage dresses with a longer petticoat so it is showing at the bottom, but for me it just doesn't work.  I know the look is solid for alot of vintage dresses, and looks beautiful on the models, but it's essential to remember that you have a different silhouette when in a wheelchair to someone who is standing, and make adjustments for this.  Alot of it is personal taste and alot is trial and error, but always try a look, even if you're not sure it will work.  How else will you expand your wardrobe and try new trends?
Accessories were minimal.  I wore diamond studs and a pearl necklace.  I also wore lace sleeves underneath the dress as the day was quite chilly.  I loved the look and had a great day with some amazing people.
Do you have a signature look or do you like to mix and match?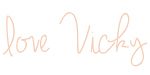 </>